Jim Wordworth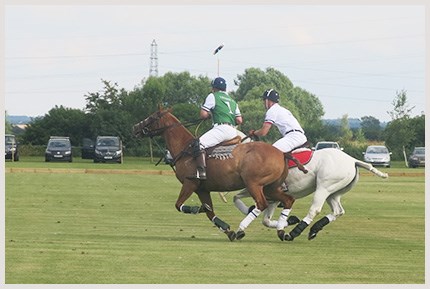 Jim Wordsworth in action with HRH Duke of Cambridge
I started insuring horses at Anglo Hibernian Bloodstock Insurance on 1st July 1997. I previously cut my teeth in the Bloodstock Insurance world with BBA Insurance in London, and then in Newmarket. I then spent a further three years with Bloodstock and General (BGI) which was the Bloodstock subsidiary of Willis's, after which I formed Anglo Hibernian
The Anglo Hibernian offices are in Richmond House on the High Street in Newmarket, which is only a two minute walk to the main Sales Ring at Tattersalls Park Paddocks. I am in attendance at all the main UK and Irish Sales, as I think it is invaluable to be able to discuss the Bloodstock Insurance to clients face to face.
I rode horses in the Household Cavalry Mounted Regiment in the early 80s, and for many years hunted in both England and Ireland. I think I have retired now having survived a particularly scary day with the Scarteen Hunt in Tipperary in 2009. I now thoroughly enjoy playing polo as a very average zero handicap.
My telephone is always switched on and I would be delighted to discuss any aspect of Bloodstock Insurance at anytime.
— Jim Wordsworth in action with HRH Duke of Cambridge
Managing Director
Tel: 07711 010208
Email: jim@anglo-hibernian.co.uk
Contact Us
Send an online request or give us a call on 01638 669 930 and someone from our team will assist you